I built a Mini Moke up from a bare shell back in 1990; it took me about 12 months to get the shell stripped and painted, then about two weeks to actually assemble it.
What's a Moke got to do with a boat?
I'd owned a Morris Minor and managed a girlfriend's Mini for some years so I was familiar with the many variations of most Mini mechanical components between 1959 and 1982, and I spent the 12 months chasing my preferred variants of each part at the best prices, taking my time and seizing opportunities as they came past. I saved a fortune and built the Moke *I* wanted. Hunting down the best deals on parts also helped keep me motivated during the long slog preparing the bodyshell.
You ideally want to know what you need, and what alternatives are acceptable, so you can snaffle them when the right deal comes past, and have most of it, if not everything, ready to go when you reach the fitting out stage, without spending a fortune at full retail price long before you actually need stuff.
On the subject of travellers (my Minor was a Traveller!), stationary cleats on the ends are ergonomically diabolical; cleats on the car are much easier to use. If the brand you otherwise like doesn't have cleats on the car, consider fabricating a stainless plate to fit the car to carry cleats. If you've got CAD, you could even get a plate laser cut to suit. If you don't have CAD but can do a sketch, I can knock up a CAD file for you.
Harken traveller car with cleats:
Ronstan traveller car without cleats:
Morris Minor Traveller car without cleats: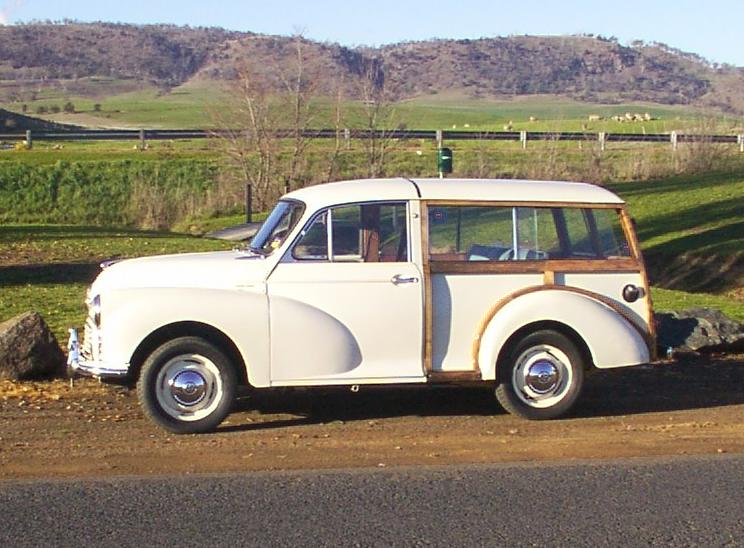 _________________
A man's boat is his Castle. The
Gippsland Lakes
are my moat. Castle 650 #10, Roller Coaster.